The delicious products of our farm
Farm holidays also mean healthy and tasty food prepared with local products!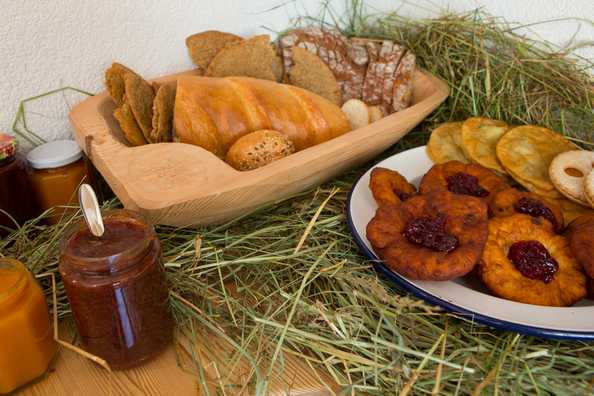 The farmer's breakfast
A good breakfast is the perfect start into the day!
We offer our guests a farmer's breakfast as buffet. The buffet consists of farm products: milk, yoghurt, drinking yoghurt, butter, curd cheese, fresh eggs, fresh fruit, fruit spreads, fruit juices, pastries and herbal teas.
In addition to that we offer products from South Tyrol: bread, cheese, honey, bacon, cold meats, cereals, coffee and chocolate.
And best of all:
we serve our delicious breakfast all year round!